Chase the elusive Aurora Borealis!
Experience this incredible nature phenomenon and take great pictures of it!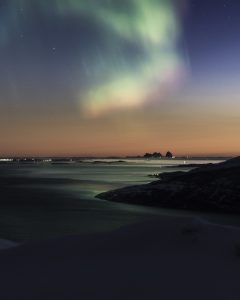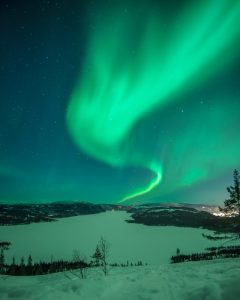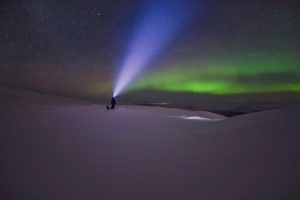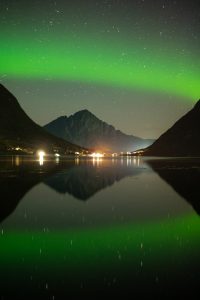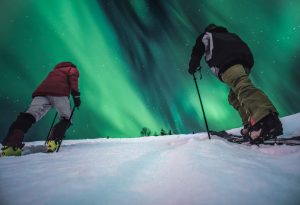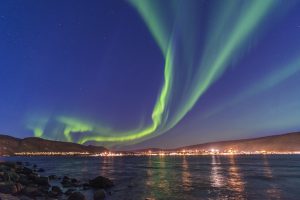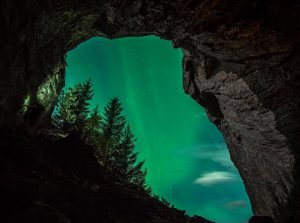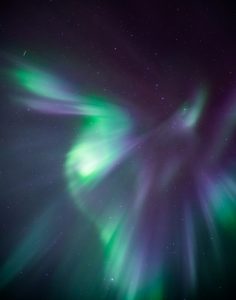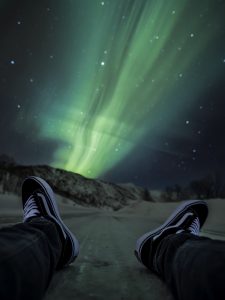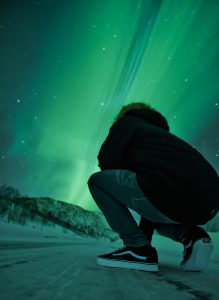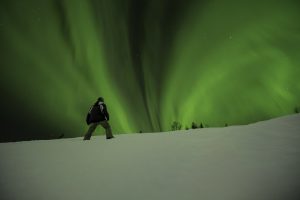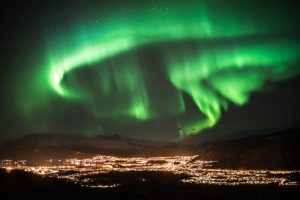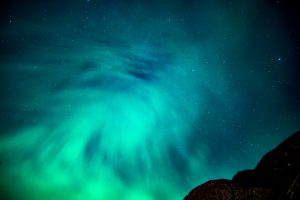 Even if the Northern light is often associated with Tromsø and Finnmark counties, the activity can be large even further south. In Mo I Rana it has been an increase in activity as much as 80 to 100 days during the winter season, that is from November to April. Don't miss out on the oopurtunity to experience this amazing and spectacular phenomenon.

ExploRana AS takes You out in the nature to give you an absolutely fantasctic experience. Before we go, we check the conditions in advance, to ensure that You have the best possible conditions. We pick you up at your hotel and drive up on the mountain, where we adjust the snowshoes and make sure you have warm enough clothing. Then we tell you how to make the best pictures of the Northern light. And if you don't have a tripod or warm clothes, we provide these things for you. After a short hike on snowshoes, we are ready to see the Aurora Borealis. We take you to a small hut, where we serve coffe, tea and something small.
Snowshoes, warm clothes, tripod and drinks are included in the experience!
Note: To experience the Aurora Borealis, we need clear and cold weather. If rain, snow or clouds, the adventure may be cancelled.
Let us be Your guide to adventure!
mail: post@explorana.no
Phone: +47 464 16 205