Let us take You through the streets of Mo I Rana, and tell You about its amazing story.
Our experienced guides will tell You all You need to know about Mo I Rana. It's inhabitants, it's past, the commerce. It's all exciting! From the earliest settlements to modern community. We will let You have a better understanding of why the surroundings are the way they are and about events that happened as they did. Join us on an exciting trip through Mo I Rana. Learn about our diverse history and how it is to live at 66 °. The tour takes approx. 1 hour. The guiding is normally carried out in Norwegian, but preferably in English if needed.
The tour can be booked all year, but from June 20.th until August 20.th at 7 PM, we stand ready in the town center.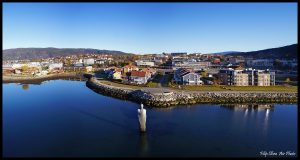 Let us be Your guide to adventure!
Email: post@explorana.no
Phone: +47 464 16 205