Let us take You through the streets of Mo I Rana, and tell You about its amazing story.
Mo I Rana is the third largest city in Northern Norway with about 22 000 inhabitants. It is well connected with train from both Bodø and Trondheim, regional airport and daily flights to both Bodø and Trondheim, and buses both between Mo and Mosjøen but also out to the coast. Mo I Rana got its city-status in 1997, but it has been activity here since about 1440! It is best known for the Svartisen Glacier, that is the second largest in Norway, but also for the industri that has been a part of the are since about 1880.
Our experienced guides will tell You all You need to know about Mo I Rana. It's inhabitants, it's past, the commerce. It's all exciting! From the earliest settlements to modern community. We will let You have a better understanding of why the surroundings are the way they are and about events that happened as they did. Join us on an exciting trip through Mo I Rana. Learn about our diverse history and how it is to live at 66 °. The tour takes approx. 1 hour. The guiding is normally carried out in Norwegian or in English.
The cityguiding can be booked all year, but from June 20.th until August 20.th at 7 PM, you can just meet up by the meeting-point-flag, where we stand ready to tell you about our city.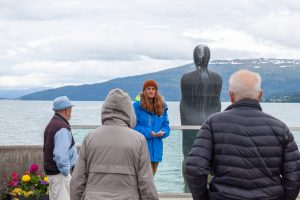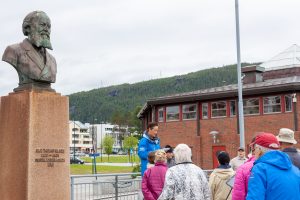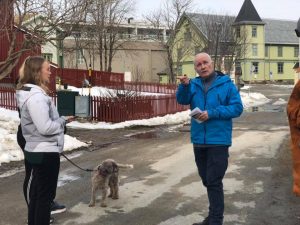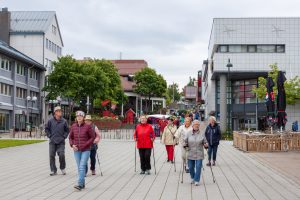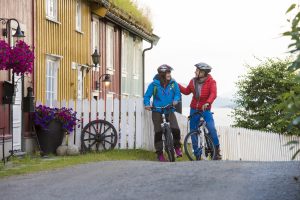 Let us be Your guide to adventure!
Email: post@explorana.no
Phone: +47 464 16 205