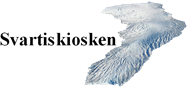 At Svartisvatnet near Norways second largest Glacier, Svartisen, You will find the small cafe Svartiskiosken. The kiosk serve hot meals, coffee, tea, cakes and beer, along with souvenirs. It is also a base for guides who can take You to the Glacier.
Svartiskiosken is open every day in the summerseason, from appr. June 15.th to September 1.st, and it is a suitable place either to wait until the boat goes across the lake, or after You have been to the Glacier.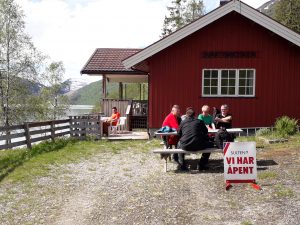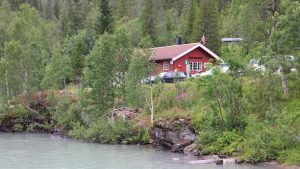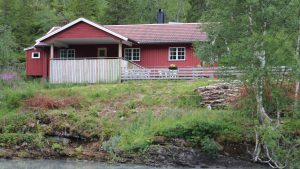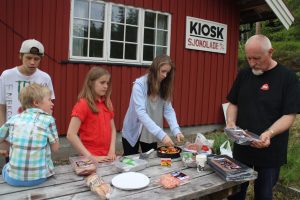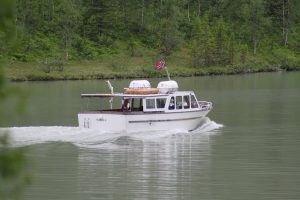 Opening hours 2019:
June 15.th – June 30.th 09:15 – 17:30
July 1.st – August 11.th 09:15 – 19:20
August 12.th – Sep 1.st 09:15 – 17:30
The kiosk was first started in the 1960's, and soon it became very popular. Every year several tourists and locals take the oppurtunity to visit the cafe and take a break before or after they visit the Glacier. We serve hot meals, hot coffee, sandwiches, cakes, snack and beer. You can also pay for the boat-ticket by card at the kafe. Come visit us!
Let us be Your guide to adventure!
Email: post@explorana.no
Phone: +47 464 16 205