How would You like to catch a salmon or three?
Fishing for salmon has been a activity in Norway since late 1800's. Many rivers in our long country has a good amaount of salmon, and it has been popular to come to our nice country to catch this welknown and highly valuated fish. Unfortunately some years ago, many rivers was infected with Gyrodactilus Salaris, and the salmon was in danger. Many rivers was then treated with Rhotenon, and after several years ,this seems to have been effective. So also with Drevja river. It has been treated, and has now been declared healthy. But you still have to desinfect your equipment before using it in the river to make sure that the river stays healthy. Contact our local guide to have every part of your equipment you are going to use in the river desinfected.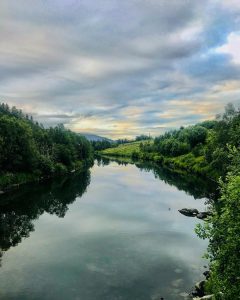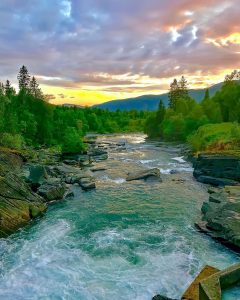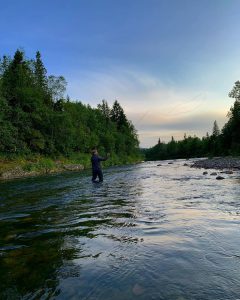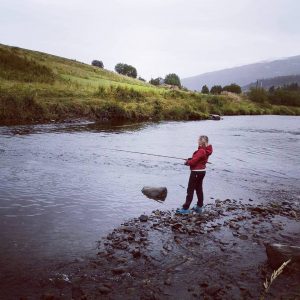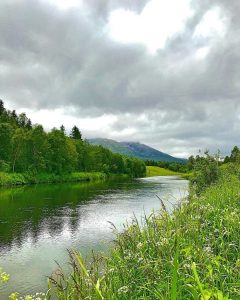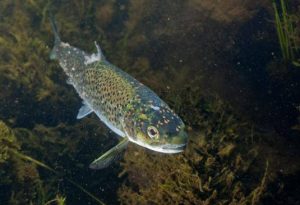 Our experienced guide know all about the river and how and where to catch a salmon. Here you can fish with fly, and a local guide helps you find the best time and place to catch this fish. You can bring your RV, camper, tent, or you can stay at the big cabin on site, and you are welcome to an exciting day fishing for salmon. When outdoor, the guide will make you a simple meal that you can enjoy close to the river. The price does not include overnight staying.
Let us be Your guide to adventure!
mail: post@explorana.no
Phone: +47 464 16 205