Adventures you will treasure forever!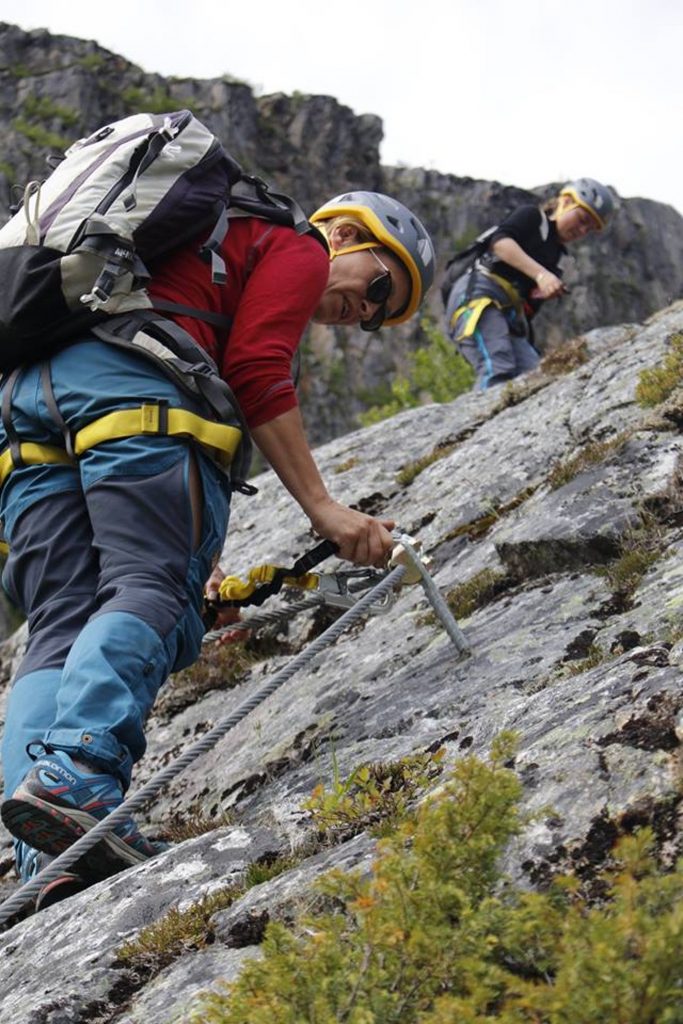 Via ferrata in Mosjøen. Take the challenge! Join us for mountain-climbing adventure that requires no prior experience. Clip your harness onto the iron cable that is securely attached to the mountainside, and ascend safely using natural holds and steps in the mountain. A great view and a wonderful sense of accomplishment awaits when you reach the top!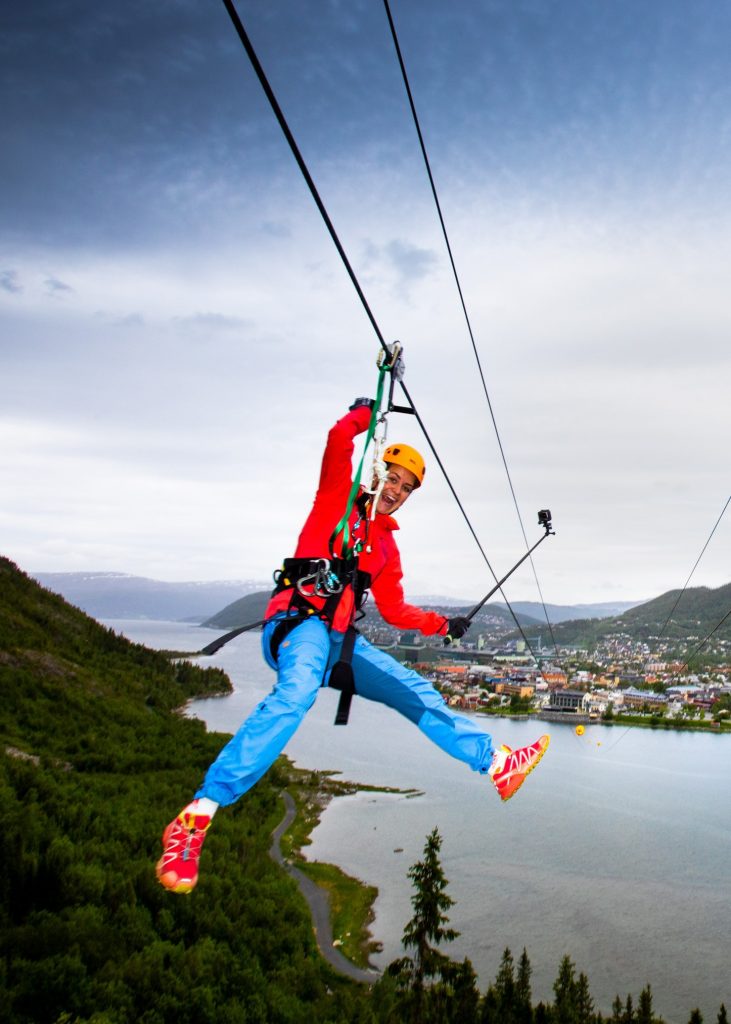 Zip-line in Mosjøen. For an incredible adrenalin rush, soar like a bird down Mosjøen's zip-line, the longest and most spectacular in Northern Norway. The 700-metre zip-line speeds you from the mountain and across the Vefsna river, right into the beautiful gardens of Fru Haugans Hotel in the town centre. You'll land with a satisfied grin!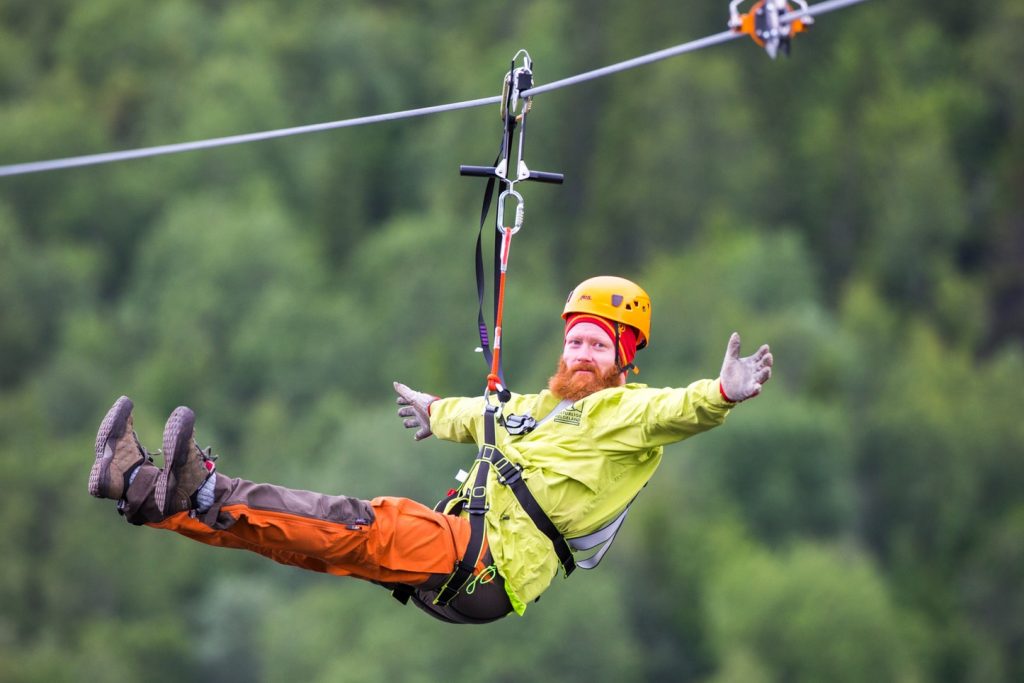 Via ferrata and zip-line in Mosjøen. Join us for an exciting day with climbing in the Mosjøen Via Ferrata, and "max" the adventure with the epic zipline tour!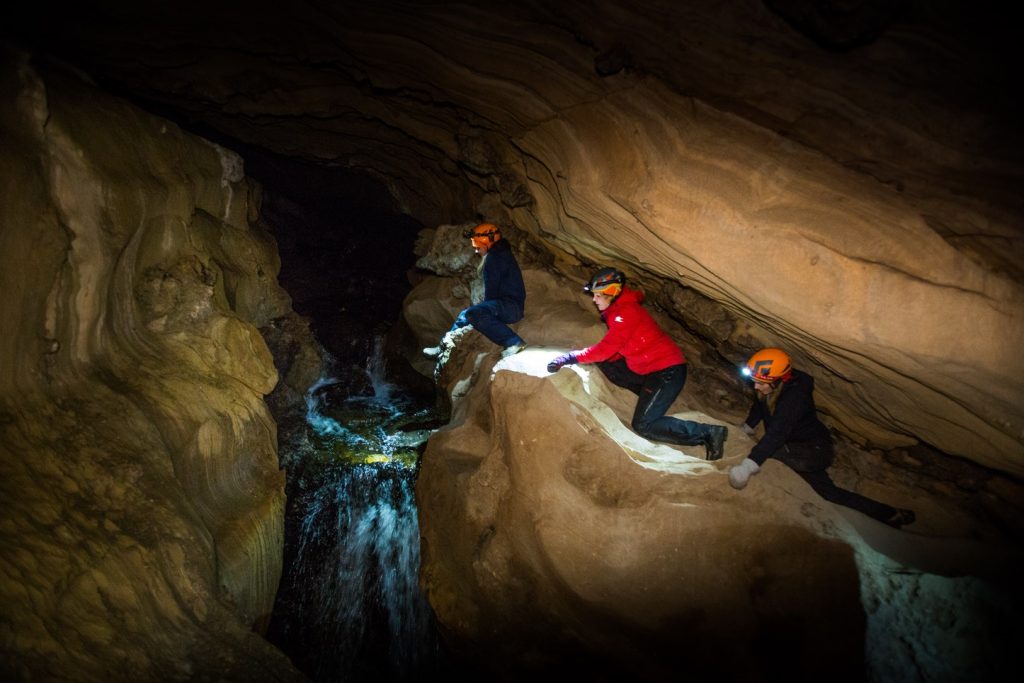 Visit the cave in Øyfjellet in Mosjøen. Join us on a journey into the dark unknown! This limestone cave was carved by water and ice over the eons. Since time immemorial it has been used by people seeking shelter or just eager to explore. The formations inside are impressive!